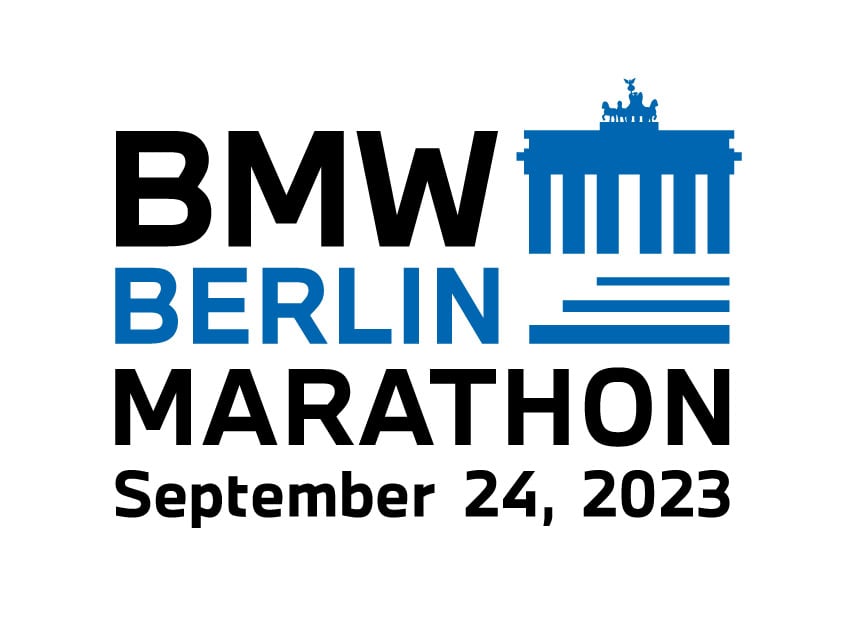 Run the 2023
BMW BERLIN-MARATHON
with Dream Travel!
The BMW BERLIN-MARATHON is one of the greatest and most sought-after running events on the planet and is one of the Abbott World Marathon Majors! Dream Travel and the Running Room are proud to bring you guaranteed entries into this premier event!
This prestigious event takes place on Sunday, September 24th, 2023 with almost 50,000 runners from around the world!  Finish this incredibly flat, fast marathon by crossing through the famous Brandenburg Gate!
2023 marks our 20th year providing guaranteed entries and escorting runners and spectators to races of all distances around the world as well as other Abbott World Marathon Majors!
Dream Travel is on site the entire race weekend to assist you and make your trip as exciting and stress-free as possible! And we're proud to say that everyone who works at Dream Travel is a marathon runner so we know how to make your trip less stressful and more enjoyable!
Where: Berlin, Germany
Date: Sunday, September 24th, 2023
Time: First wave starts at 9:15AM

Race Expo & Race Kit Pickup:
Dates and times TBD
*All runners MUST attend the expo in person in order to obtain your bib.  No one may pick up on your behalf.
LOCATION
Flughafen Tempelhof, Platz der Luftbrücke 5, 12101 Berlin
DEPOSIT AMOUNT:
$500 Per Runner
*Deposit is applied towards the package amounts. Final payment can be made in CAD or USD.
How To
Step 1 – Determine which package best suits your needs
Step 2 – Place your deposit on the Running Room website
Step 3 – Receive follow up information from Dream Travel
Step 4 – Make your final payment
Step 5 – Get training! You're running the 2023 BMW BERLIN-MARATHON!
Who May Purchase?
Anyone who will be 18 or older on Sunday, September 24th, 2023 may purchase one of our guaranteed entry packages.  If you do not hold a Canadian passport and a Canadian address, please contact us before registering.
Initial Deposit and Final Payment
An initial deposit of CAD500 per runner plus a processing fee will be charged upon registration using the Running Room's online registration form. After you pay the initial deposit, this amount will be deducted from the package price. The balance of your package must be paid no later than June 1st, 2023. This deposit is non-refundable, so we highly recommend travel insurance.  We sell an insurance that allows you to cancel for any reason!


What's Included in Your Runners Package
Guaranteed entry into the 2023 BMW BERLIN-MARATHON

3 nights at the

Crowne Plaza Berlin – Potsdamer Platz – Hallesche Straße 10

Three nights are Friday Sep 22, Saturday Sep 23 and Sunday Sep 24, checking out on Monday Sep 25.  Additional nights may be purchased for

€219 each (per room).

BMW BERLIN-MARATHON Goody Bag 

Finisher materials: medal, heat sheet
Additional Nights
We have obtained excellent pricing for the nights prior to and after the marathon weekend.  Each additional night is €219 each per room.


Packages
We will provide guaranteed entry only as part of a complete package which, at a minimum, must include 3 nights hotel. We are not permitted to sell entry only.
2 Runners Sharing
This package is for two runners wanting to share one room.  Prices are per person.

1 Runner/1 Spectator
This package is for one runner staying by themself or for one runner that is bringing a maximum of one other person to be their non-running roommate, or, someone who already has an entry.  The price is a total price for both people. 
After You Register
After you register Dream Travel will contact you to obtain additional information via the email address you provided. 
Insurance
Protect yourself and your money by purchasing our Group Insurance through Manulife. Due to the costs associated with this trip, the pandemic and because you will not be traveling until September, we highly recommend purchasing our travel insurance. With paid insurance you will be able to cancel for insurable reasons as well as running injuries while training! Insurance covers: Cancellation, Interruption, Medical and Baggage. For full details on coverage, please click here: Manulife Financial.
Please note that the insurance coverage that you may have on your credit card will not cover you completely! We are unable to process insurance for those living in Quebec – please contact your local travel agency for coverage.
Due to the pandemic, we also include a Cancel For Any Reason clause on some policies.  Please inquire about this insurance and note that it must be purchased within 72 hours of placing your deposit.
Not Included with your Package
Travel insurance, airfare, meals and items of a personal nature are not included in your package.
Crowne Plaza Berlin – Potsdamer Platz
Address: Hallesche Straße 10 Berlin, Germany 10963
Phone:  +49 30 8010660
Click here for the website
The Crowne Plaza Berlin – Potsdamer Platz is situated 2KM from Brandenburg Gate (finish area) and roughly 2.5KM from the Start area of the marathon.  This means that you can easily walk both to the marathon in the morning and then back to the hotel post marathon without having to worry about taking public transportation.
Crowne Plaza Berlin – Potsdamer Platz offers rooms with one European queen bed (160cm by 200cm) or rooms with two single beds (90cm by 200cm).  Rooms with two single beds will only fit one person each. that is larger than a Queen bed in Canada but slightly smaller than a King bed.  Beds measure 1.8m wide by 2m long.
Pricing
Prices are in € Euros and packages are based on a three night hotel stay.  Additional nights may be purchased either before and/or after the weekend.
You may pay in CAD or USD and we'll convert to € Euros.
3 NIGHT PACKAGES
GUARANTEED ENTRY, HOTEL, TIMING CHIP
*1 Runner/1 Non Runner – A package for either someone traveling on their own and wants their own room, or, one runner and one additional person in the room who either is not running or already has an entry. Price is the total for both people.
*2 Runners Sharing – A package for a couple or two friends, both of whom are running.  Price is per person.
Make your trip a little more special and upgrade to a suite with a bathtub and seating area for just €99 a night more.
There are only a handful of suites so book early.
Itinerary
Recommended Itinerary
Thursday Sep 21
We highly recommend that you land in Berlin no later than Thursday as you'll want to get over jetlag so that you have a great race weekend!  As well, you'll want to consider possible flight delays. If you're not tired, head to the expo and grab your bib early to avoid the long line ups on Friday and Saturday.
Friday Sep 22
Dream Travel will have a short, easy group run Friday morning along the river.  Friday afternoon you'll want to pick up your bib from the expo if you haven't already.
Saturday Sep 23
Get those feet up and relax.
Sunday Sep 24
Race Day!
Monday Sep 25
Time to stretch those legs, do some sightseeing and show that medal off with pride!
Frequently Asked Questions
Frequently Asked Questions
Can you book my flights for me?
Anyone who purchases one of our packages for the 2023 BMW BERLIN-MARATHON can contact Yumi at Travel Best Bets 1 877 523 7823 ext 122 or [email protected] to have their flights booked.
What are the minimum three nights we have to stay?
You may stay any three nights although the majority of the group will stay Friday, Saturday and Sunday nights in order to get to the expo and so that you won't have to check out prior to running the marathon.
What's the weather like?
Average September temperatures in Berlin average between +11 and +19 degrees Celsius.
How do I get to the start line and back to the hotel after the marathon?
We purposely chose the hotel that we did as it's walking distance to both the Start and the Finish areas.
If you have any questions about the 2023 BMW BERLIN-MARATHON or our packages, please contact us at:
[email protected]
Phone: (877) 601 7275